WHO IS A PHOTOGRAPHER?
A photographer is someone who is skilled at taking pictures or photographs with a camera. An amateur photographer takes pictures for their own use. A professional photographer takes pictures as all or part of their job. Many people hire a photographer for their wedding, debutante party or other special events.
PROS AND CONS OF A PHOTOGRAPHY BUSINESS
Pros
Make money using a skill you already enjoy
Take advantage of the flexible schedule and work full- or part-time
Enjoy meeting new people and attending events
Choose to book clients in locations you'd like to visit
Help capture peoples' special moments on film
Cons
Expensive photography equipment is required for startup
Stressful events such as weddings can bring out the negative side of customers
Work engagements often take place on weekends during prime family time
Income can be inconsistent and it can take time to build up a solid clientele list
Doing your hobby as a business can take the fun out of it and turn it into boring or tedious work
You may want to checkout How to market and sell your photography prints
Top 10 Most Famous Portrait Photographers In The World
Here is a list of top 10 best photographers in the world
1. Steve McCurry
Steve McCurry is famous for his photo 'Afghan girl,' taken in a refugee camp in Peshawar, Pakistan. This photo was named the most recognized photo of National Geographic. His other less famous photos are really worth a look!
Source: stevemccurry.com
2. Lee Jeffries
His collection of black and white portraits of homeless people is unique and stunning. He depicts a glimpse of hope in the eyes of his subjects. Simply touching…
Source: leejeffries.500px.com
3. Jimmy Nelsson
Jimmy Nelsson is well-known for his portraits of tribal and indigenous people taken in more than 16 countries. His photos will live to tell the tale. Nelsson's book is now a collector's item.
Source: beforethey.com
4. Rehahn
Rehahn is specially focused on photographing Vietnam, Rajasthan and Cuba. He is famous for catching the soul of his subjects. Rehahn is undoubtedly one of the best portrait photographers in the world.
Source: rehahnphotographer.com
5. Eric Lafforgue
Famous for his photos taken in North Korea, Eric Lafforgue has a story for each person he has photographed. From the tribes of Namibia to the Yezedis of Kurdistan, his tales are fascinating and his photos depict some real emotions.
Source: ericlafforgue.com
6. Manny Librodo
The 'Photoshop wizard' Manny Librodo's photos don't just tell a story, they are pure works of art.
Source: pbase.com
7. Lisa Kristine
Lisa Kristine is a humanitarian photographer who documents indigenous cultures in more than 100 countries and portrays the human dignity in all of us. She is famous for her role in exposing modern day slavery.
Source: lisakristine.com
8. David Lazar
These are breath-taking photos taken in Brazil, Bangladesh and Kenya. David Lazar is always in the pursuit of moments in life.
Source: davidlazarphoto.com
9. Joel Santos
The meaningful look of these portraits says it all. Joel Santos demonstrates the feeling of his subjects.
Source: joelsantos.net
10. Phil Borges
His photos of Tibetan refugees are unique and the hardship is felt throughout his work.
Source: philborges.com
also read 5 Steps to use Pinterest to promote your business Products, Audience, and Sales
How to start a home-based photographer business
1. Decide what types of photography services you'll offer.
Businesses and individuals need photographers for many reasons. Businesses need pictures of their products for brochures. Realtors need images of the homes they're selling. Magazines need photos related to the articles they're publishing. Or you can stick with non-business photography and take portraits or photograph weddings.
2. Develop your business plan.
The business plan outlines the details of your business, including the services you offer, how you'll differ from the competition, financial projections, and marketing strategies. This is a good time to determine your pricing structure. For example, if you want to make $50,000 per year and believe you can book 26 weddings a year, you'd need to charge nearly $2,000 per wedding. Your pricing needs to take into account the cost of equipment, supplies, and travel, as well as your time.1
3. Decide your business structure.
4. Create a business name.
What you name your business will become the brand image, so choose a name that fits the type of photography you want to do. If you want to take kid portraits you can have a whimsical name, but if you want to do business photography or weddings, you'll want something that sounds professional or elegant. If you don't use your given name in your business name, you'll likely need to file a fictitious name statement with your county clerk's office. You may also need to check with the U. S. Patent and Trademark office to ensure the name isn't protected by trademark.3
5. Officially establish your business.
Once you have a business name and set up your business structure, you need to obtain a business license or permit as required by your city or county.4 Although you may take photos using a digital camera, since you'll be giving people prints, you may need to collect sales tax if you live in a state that charges sales tax. Your state's comptroller or tax office will have the necessary forms and information on how to collect and pay sales tax.5 Once you have your business license, you can open a business bank account.6
6. Gather needed equipment and supplies.
If photography is your hobby, you may already have much of the equipment you need. However, you'll have to assess if the quality is high enough to charge for services. Along with a camera, you'll also need lenses, flashes, batteries, photo editing software, quality photo paper and packaging used to deliver the photos to clients. You may also need lights and screens to control lighting.
7. Create marketing materials.
Along with business cards and brochures, build a website. Get permission from your subjects before posting their photos online. Also, set up social media accounts on networks your target market can be found. For example, if you're doing wedding photos, you should have a Pinterest page.
8. Market, market, market.
The key to success in a photography business is marketing. You can't take and get paid for photos if no one hires you. Along with business cards, brochures and a website, use your personal and professional networks to spread the word about your business. Attend trade shows and events geared toward your market. For example, if you want to do wedding photography, attend wedding shows. If you want to take pet portraits, attend dog shows.
Bonus Income Option: Sell Your Photos Online
Along with getting paid to take professional photos, you can also sell the photos you take yourself (not those you're paid to take). Many stock photo sites will buy or allow you to sell your photos.7
also read How to start a small cooking business from home
Anyone with a camera can click pictures, but only a true professional can be called a photographer.
Photography is basically an artistic pursuit and you must be extremely disciplined in order to even consider making this a full-time career.
Point is…
You need to become GOOD in photography if you want to make money with it. How?
You learn the craft
You assist professional photographers
Let's talk about it a bit more.
1) Learn the Craft
also read How to start information marketing business
You can't be a lawyer without going to law school. The same applies to photography.
You need to learn photography inside out in order to be a professional and even consider making a living with it.
(You can either take up a course on photography, read books or watch a ton of YouTube videos and continuously keep practicing in order to master it.)
2) Assist Professional Photographers
This especially applies to aspiring photographers.
One of the best ways to not only learn more about photography but to also make some money in the process is to assist a professional photographer.
Helping fashion and wedding photographers is recommended since they are trained to work in a fast-paced environment.
In the process, you would also learn how to multitask and manage the pressure that comes with the career.
You would also be given a chance to gain more practice that you can use to create your own portfolio and show prior experience.
10 ways to make money as a photographer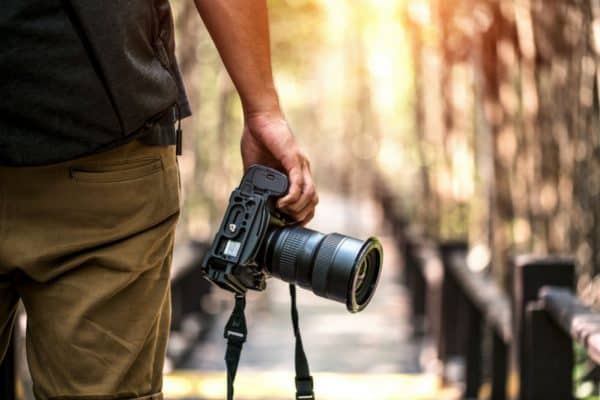 ---
1) Offer Photo Shoots
---
Doing photo shoots is a sure shot way of making money with photography.
Of course, you will need a budget since you might need to rent out a space to build a professional studio but you can get away with this by opting to do outdoor photo shoots exclusively.
ALSO READ Steps to Manage Digital Marketing for Small Businesses
2) Selling or Licensing your Images through Stock Photography Sites
---
If you already have a good collection of high-quality images, then you can earn a decent buck by selling them to stock photography sites.
In fact, this works great even for those looking for a steady stream of passive income. Some top stock photography sites include:
To sell your pictures on these sites, simply sign up for them.
You will be required to provide your basic information along with some information to prove your identity. Upload the images along with the description, keywords and metadata and then the site will review them.
You can also go the traditional way.
The easiest way here is to place the printed image in a frame and go to your nearest arts and crafts fair to sell it. You can also opt to sell it during festivals or garage sales.
3. Sell Photo Prints
Before you learned that you can sell your images digitally, through stock photography sites.
But you can also make extra bucks selling actual photo prints.
If you want to go the DIY route, you'll have to know what's a good printer to use, the proper image size and resolution for printing, and overall taking awesome photos that people will WANT to buy.
ETSY is one of the most popular platforms that you can use to sell your prints.
Not everyone likes to do everything themselves though.
(I'm one of those people).
So…
2) Involve the pros who'll do all the legwork:

You can sign up to ImageKind , AND select your best work and upload them on the site.
Then, this site takes care of all the "boring" aspects – like printing photos, processing orders, sending them to customers – for a small fee.
The reason why I love this option is because it's stress-free.
You job is to take awesome photos and upload them to the site.
4) Join a Tour Company
This option is amazing if you love travel as much as you do photography.
What is it about?
Basically, you apply to tour company and you get to photograph their clients. It could be à la street photography, cruises, taking photos of couples in front of the landmarks and so forth.
If you do that, make sure to set up a photo website and/or a social media account. You'll get to connect with your clients and possibly get reviews from them.
(Not to mention that they might book you again next time they are in your city.)
5) Become a Paparazzo
This is not my favourite but it's still one of the ways photographers make money with photos.
Depending on certain factors, paparazzos can easily earn thousands for just one single picture.
However, it is extremely competitive and demanding. Also, be sure to obtain all the necessary credentials before beginning this gig.
Likewise, you should familiarize yourself with all the celebrity hotspots, and network excessively with others in the same field.
To become a paparazzo, simply buy a high-quality DSLR camera along with a telephoto lens. You must also have a small camera that you can use to click images on the sly.
You can choose to freelance and sell the images to newspaper or magazine companies or be a part of an agency.
6) Actively Participate in Competitions
People often do not consider participating in photography contests as even an option to make money.
Several competitions take place all over the world, and some are hosted by extremely famous brands like the National Geographic.
These competitions have a winning prize that is worth a thousand dollars and not to forget the recognition that comes along with it which can help boost your photography career.
7) Market Yourself as a Freelance Photographer
Get in touch with your local newspapers and magazines and ask them whether they are looking for any freelance photography work.
It goes without saying that such jobs are in no way stable. But, they do work great as a second job or a job on the side.
Once you have established a steadier relationship with these outlets, they will hire you consistently for covering local events and stories.
Capturing weddings, shooting sports events or any other event is also amongst the best ways to make a quick buck over the weekend.
The best way to get such gigs is to network, in person and through social media platforms constantly.
Always remember to market yourself everywhere as the more attention you get, the chances of you getting photography gigs will also substantially increase.
8) Become a Photography Teacher
Isn't that the most obvious way of making money with photography?
Truth is:
Countless people are looking for a good teacher to help them learn the aspects of photography.
Based on how strong your knowledge about photography is and how well experienced you are, you can really easily make quite a bit of money just teaching students on a regular basis.
Whether through their own website, or through platforms like Udemy.
For some, this is already a full-time job.
Now…
The next 2 points will talk about how to make money with photography ONLINE. I encourage you to look into this as the Internet presents a LOT of opportunities for us in 2023.
9) Create an Educational YouTube Channel
This section stems from point #8.
When we have knowledge of something, it's pleasant to share it with the others.
(And make money in the process.)
If you have a good strategy and are consistent with producing YouTube videos, then in a rather short amount of time you'll be able to drive traffic (people) to your channel and build your brand.
Eventually you'll be able to become YouTube's partner and make money on ads.
But even before then, you can start making more money with affiliate marketing, as an Amazon Associate.
10) Build Your Own Website (to Sell Your Photos or Teach)
FACT:
While you can teach people in real life, I think a better option is teaching people ONLINE.
WHY?
First of all, after some time you'll be able to leverage and expand your business.
Second of all, your website will be global and will work for you 24/7/365 (if done correctly).
---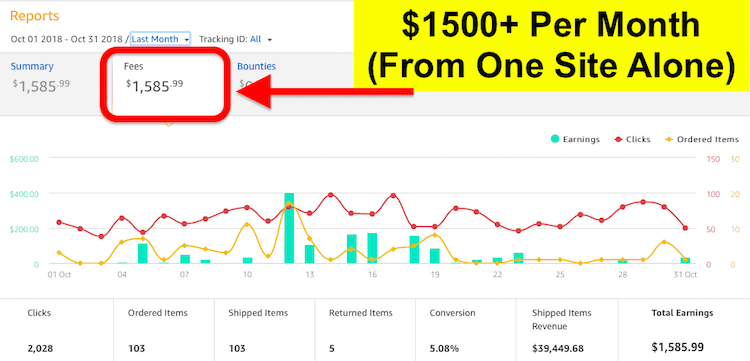 ---
---
And don't worry…
Setting up your first website shouldn't be a challenge, nor do you have to be tech-savvy.
The only thing that I constantly emphasize when it comes to building an online business, is having proper guidance.
also read how to start a football viewing centre in Nigeria
CONCLUSION
Photographers are cool and rich peeps, they tend to earn massively every day, week and month only  With patience, time and proper guidance you WILL achieve success.
if your planning of starting a photography business, make sure you have the above keys, and you will cash out greatly.