What is Blogging?
Blogging first started as a means of writing about what you have learnt in form of an idea, stories, researches, etc.
people use blogs as a journal or diary. However the word "blog" came from the term "web log", Marketers saw the pontentials in blogging and they took advantage of it.Now many people use blogging as a means to market their products, as a home based business, and so on.
Blogs range from the personal to the political, and you can even focus on a sub subject or a whole range of subjects which is known as Niches and in this article we'll be discussing about the Best Blogging Niches to Make Money
Many blogs focus on a particular niches, such as news, health fitness, tech, or music/entertainment. Some are more eclectic, presenting links to all types of other sites. And others are more like personal journals, presenting the author's daily life and thoughts through their blogs.
Who is a blogger?
A blogger is a person who owns and manages a blog. a blogger can write,edit, and controls all visuals available on a blog. That is, all informations available on blogs are posted by bloggers.
INTRODUCTION TO BEST NICHES TO MAKE MONEY IN BLOGGING
Before starting a blog, you need to pick a niche in blogging to start with, although there blogs that are generalized on variety of niches however we don't advice newbies in blogging to start in such lane so as to be successful.
a niche is typically thought of as a specific area in which a blogger specializes. Their content relates to this particular subject matter and is considered high-quality and authoritative on the topic.there are top blogging niches to make money in 2023.
Not every blog has a niche, and there is some debate over whether or not a blog must stick to a specific niche in order to be successful. However, it is generally acknowledged that niches provide some useful qualities to blog sites.
First, a niche focuses your blog's content. If you decide to just write about any subject that comes to mind, your blog can become somewhat chaotic. Visitors may not be able to make sense of what your blog is 'about,' and this can impact your retention rates.
Scattered subject matter also makes it more difficult to build a dedicated audience. Visitors typically make their way to blogs looking for information on a certain topic. If your blog covers many areas, it will be harder to encourage first-time readers to engage with additional posts that may not be relevant to their interests.
Finally, sticking to a niche can help establish your credibility. Writing in-depth about one or a few topics gives you the chance to demonstrate your knowledge, while writing broadly and shallowly usually isn't very impressive.
Should you choose to pursue a specific niche, the decision isn't one to make lightly. You'll likely be working in this area for years, so you want your subject to be something you find interesting and enjoyable. However, it also helps if it already has an established audience and opportunities for profit.
TOP 10 BEST BLOGGING NICHES TO MAKE MONEY IN 2023
below are list of best blogging niches to make money, these niches were selected based on the number of searches, on both google and social platforms.
also read Esty Review: Learn How much it cost to sell on etsy and How to sell on etsy successfully
1: Parenting Blog
Our very first is the Parenting niche, Parenting is a profitable niche and one of the most popular blogs in which new bloggers can start. Just think about it – there are entire stores dedicated to newborns and children. There are hundreds and thousands of products just for parents too.
This a niche that is also universal – moms are everywhere!
as usual you can also choose a sub category fom this top niche:
Pregnancy and becoming parents:
Write a series of blog posts about pregnancy! Every mother and father have a bunch of questions they need answers for during this time.
Parenting and childcare:
Every parent needs help with their kids from time to time. Solve their parenting problems with helpful articles on your blog. How to be a cool mom or a cool dad? How to deal with a tantrum at the supermarket?
Family holidays:
Where to go with the whole family for holidays? How to make the most out of the holiday budget and pinch a few pennies?
Hobbies for the whole family:
What to do and where to go together with the entire family?
Saving money:
Help parents come up with ideas for things they can do for free with their kids. Or how they can save money when doing groceries or buying clothes for their kids.
House and garden:
Write helpful how-to posts with tips about taking care of the house and garden. Renovation, makeovers, maintenance – the list goes on and on!
Homeschooling:
Share your knowledge and experience about homeschooling. How does it work? Who can do it? Where do you start?
School and bullying:
How to help children who are bullied? What signs should parents pay attention to so that they can intervene as early as possible? How to stop bullying altogether?
Education:
Blog about different options for school or college. How to finance your kid's college degree? How to write the perfect college application?
Eco-friendly homes:
Write about how to turn any apartment or house into an eco-friendly, green home. Also, you could blog about how your family takes care of the environment at home in your daily life.
2. Lifestyle
A lifestyle blog is a poplar blog with many different topics. These blogs usually target one type of demographic – new moms, college kids, pet lovers. Some bloggers think you can't generate an income with a multi-topic blog and it made it through the list of Best Blogging Niches to Make Money.
The reasoning behind that is that a niche blog with one core theme speaks to one type of audience. If you can speak ONLY to them, you can help them with their problems (by promoting products and services to help them).
But, you can make money with a lifestyle topic!
Ashli  is one of the top bloggers in this niche. She is the owner of the Million Dollar Mama blogs about eight topics – from recipes to blogging to travel and more.
also read Opera News Hub: Great ways to Create, Share And Earn On Opera News Hub
3. Health
Health and wellness are HUGE is part of the Best Blogging Niches to Make Money and one of the best blogs to start. It seems that universal topics where many people know about them become profitable blog niches. And that makes sense – you are speaking to a big chunk of people in the world.
As always, we advise you to pick a sub-niche. You can talk about dieting and nutrition. Find common questions in this field and write detailed articles explaining what works and what doesn't work. Stay up to date with new and popular products. Write an extensive review covering every angle of the product and let your audience know what to expect from using these products.
• Weight Loss: Create blogs focused on dieting and nutrition. You can cover different types of diet and diet recipes ideas. You can also share weight loss stories to encourage and motivate your audience.
• Healthy Eating: Eating healthy is usually associated with weight loss, but even non-obese people should eat healthily. You can create a blog focused on sharing healthy food recipes for everybody.
• Fitness Professionals: If you love to work out and want to earn while doing what you love doing, you should consider positioning yourself as a fitness enthusiast. As a fitness guru, you can share information about supplements, weight lifting, mental preparation and services, and personalized workout plans for your audience.
• Stress Management: The 9-5 mania is hectic for all. Your target audience would be business owners and career-driven individuals looking to receive support and tips on how to combat stress and declutter their lives.
• Skincare: Skincare goes beyond remedies for acne, skin rashes, and warts. A skincare blog will advise and educate its readers on proper ways to care for their skin while suggesting skincare products to use regularly.
• Reproductive Health: This kind of niche blog is targeted towards mothers and mothers to be. A reproductive health niche will share fact-based info relating to conception, baby health, child development, and other mother-child related issues.
Health Line is one of the top health blogs in 2023 that is doing pretty well in the healthy eating and weight loss department.
also read 10 Agriculture Marketing Strategies to Skyrocket your Agric Business
4. Relationship Niche
The relationship niche is another Blogging Niches to Make Money, alot of relationship do get hooked up often and in most cases couples end up on the internet searching for how to fix their relationship or how to get a lady and all that.
hence making it a hotcake niche to make money, you can choose from the below sub niches to degist more into becoming a successful blogger.
Dating guide:
Everyone is looking for love! Write a dating guide – you can choose to be serious, satirical, or funny, for example.
Moving together and starting a family:
How to make it work with the significant other? Blog about tips for new couples who want to start a family.
Weddings and marriage:
Wedding blogs are HUGE right now. Help people plan their weddings and come up with wedding concepts. Offer your help as a wedding planner!
Relationship advice:
How to take care and cherish your relationship and make it last?
Divorce:
Well, it just doesn't always work out with relationships, right? Help your readers overcome their divorce. There are many different topics you can help people with: legal advice, self-care, dealing with frustration and anger, forgiveness, etc.
5.Family and home
 6. Fashion
Fashion blogs are one of the most searched-for types of blogs on the web hence make it through our list as one of the Best Blogging Niches to Make Money.. Should you choose to start one, there's a fairly good chance you'll be able to bring in organic traffic fairly quickly since thousands of people are looking to follow new blogs in this niche: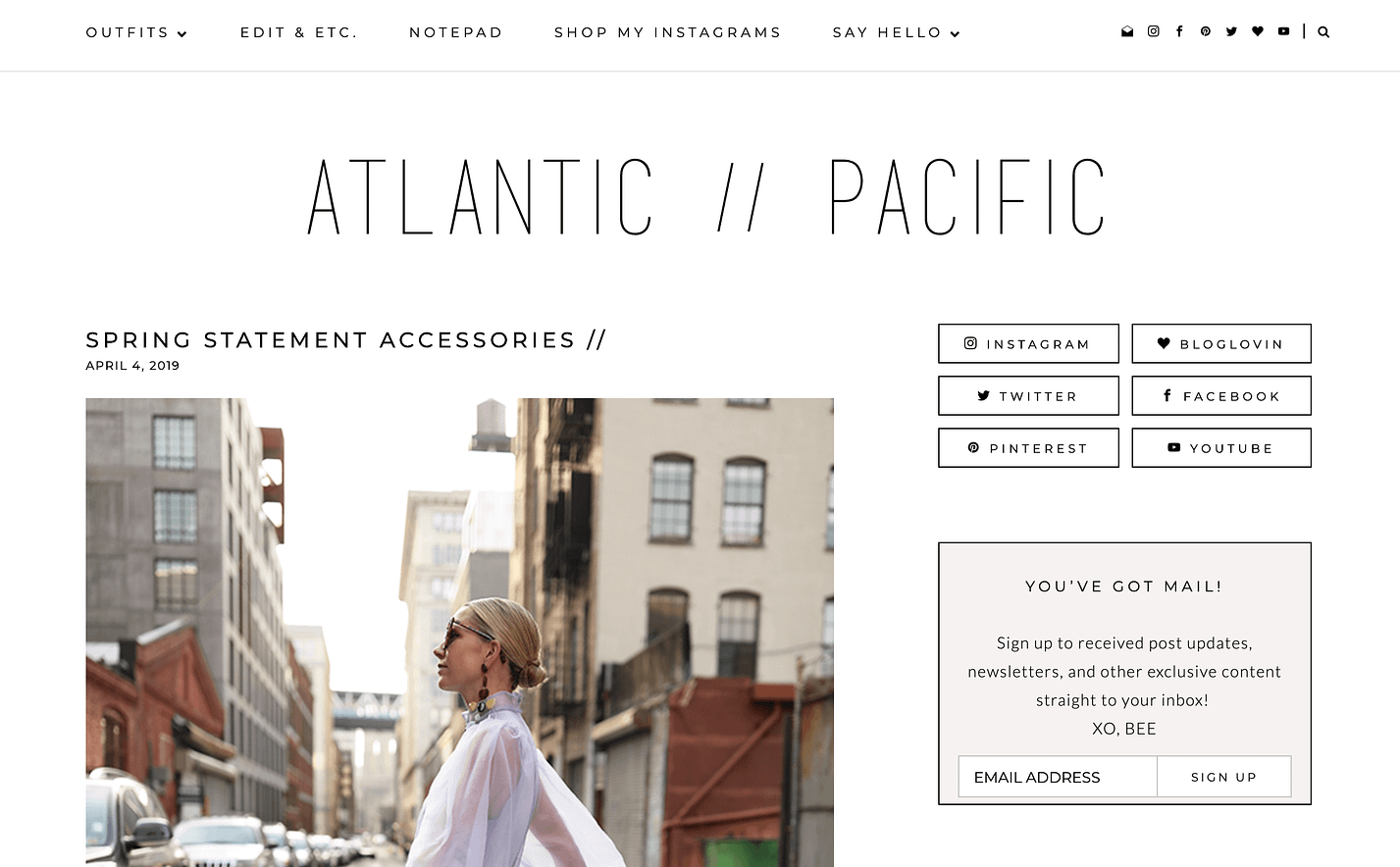 There are also many opportunities for sponsorships since working with products is built into the subject matter. You could also easily expand your brand onto other platforms such as Instagram and YouTube, creating additional revenue streams.
also read 9 solid steps to grow your twitter followers
7. Blogging
Another best blogging niche to make money is blogging about blogging, blogging is actually a fairly popular topic for blogs and our list is incomplete if not included as part of the Best Blogging Niches to Make Money. When you think about it though, it starts to make a little more sense. Most people get into blogging because they enjoy it, so it follows that they'd like to write about the subject as well: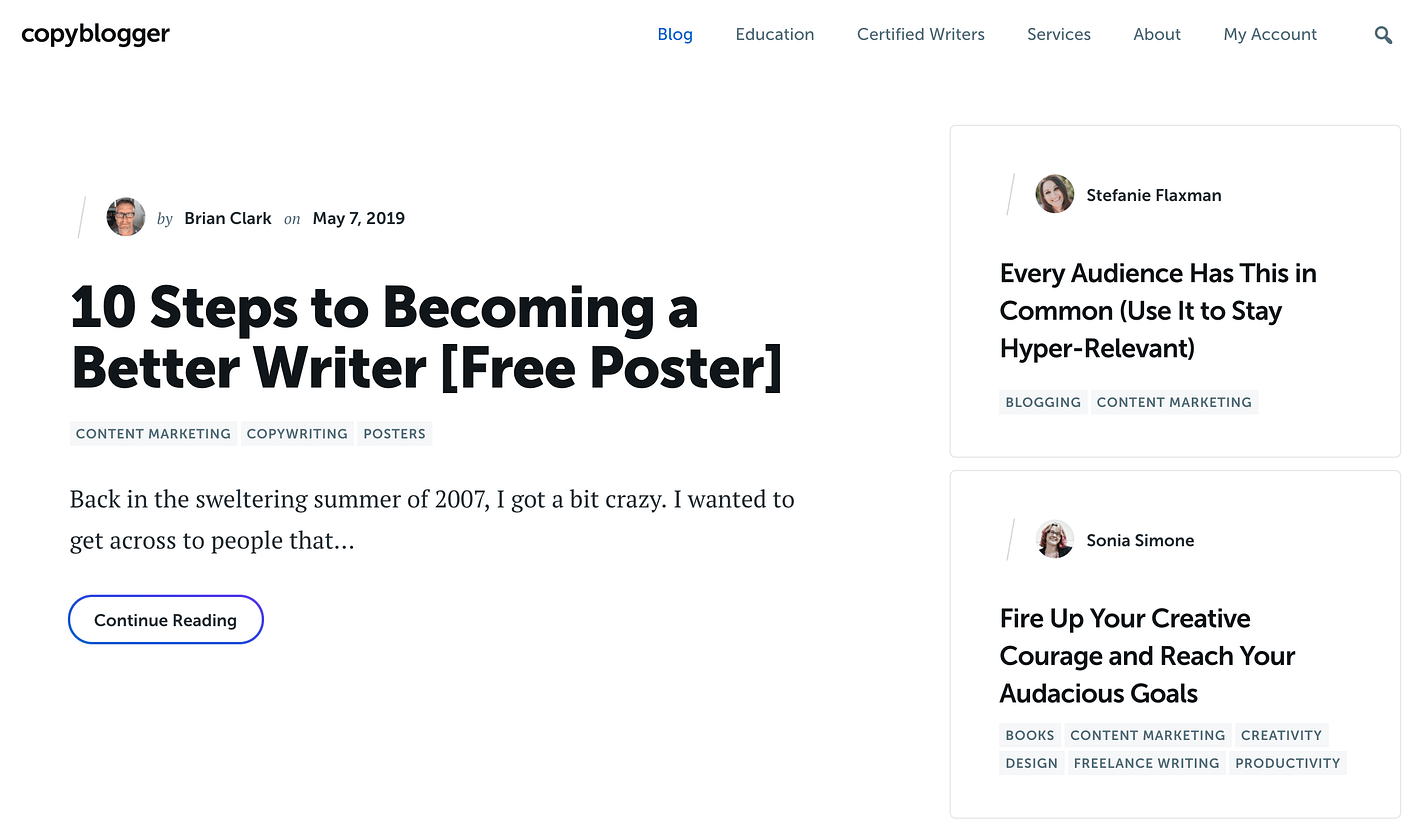 Plus, when you're already tapped into the blogging community, other blogs are an obvious resource for advice and news. This might help explain why there are blogs in this niche that see more than 100,000 visitors come in through organic search.
8. Food
Everyone eats, so naturally, food is a popular blogging topic and this makes it part of the best Blogging Niches to Make Money.. You can gain a fair amount of organic traffic through recipe posts, and you also have the potential to branch out into cookbooks and tutorials. Plus, according to income reports, there are plenty of food blogs raking in thousands each month: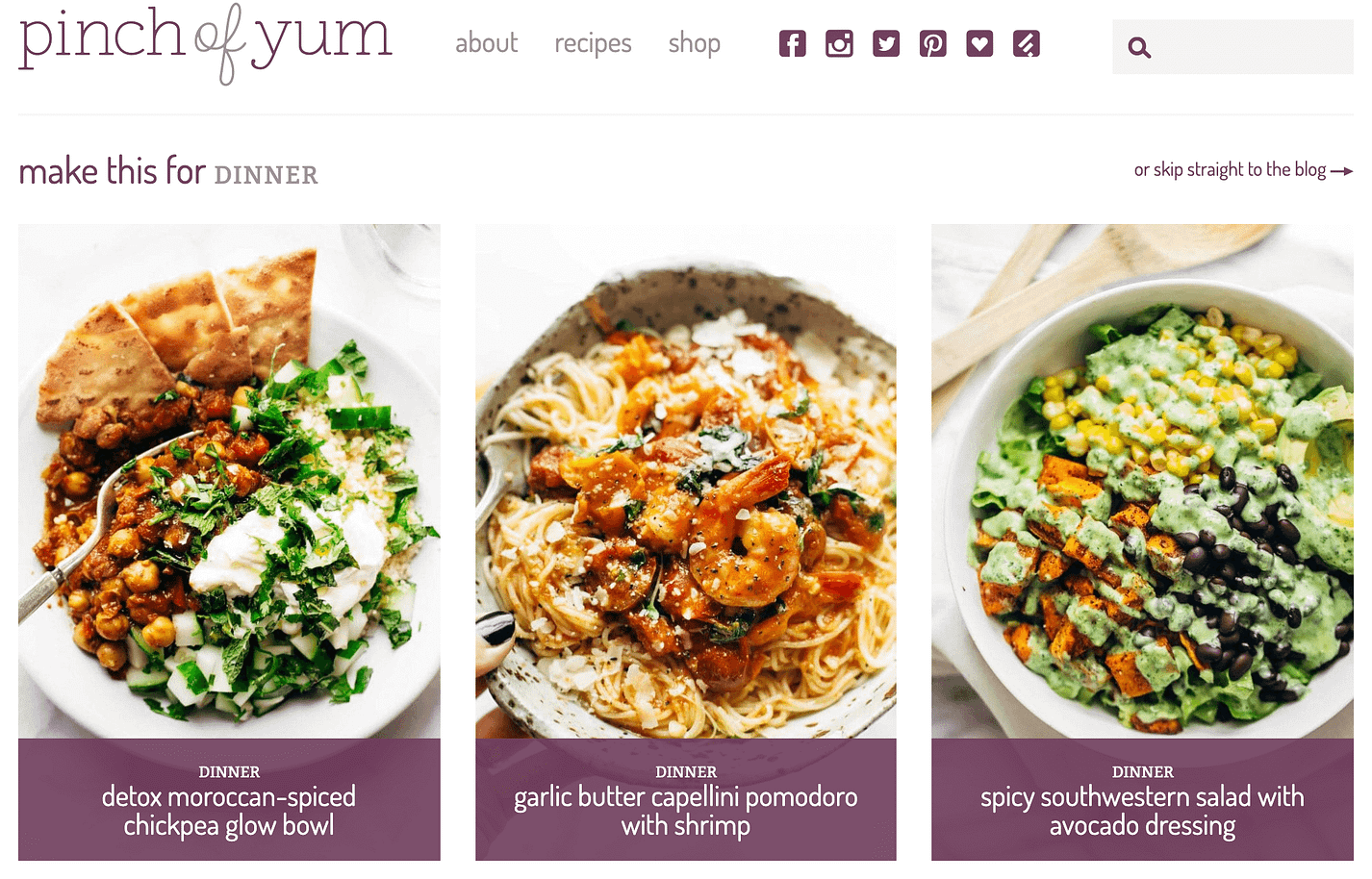 You have an even better chance of crafting a successful blog if you choose to specialize in a particular diet. Vegan and vegetarian blogs, for example, have an easier time building a loyal audience than more generalized food blogs, as do blogs related to specific food allergies.
also read How to use linkedin marketing strategy to promote your business in 2023
9. Tech Niches
This is our very own Niche in which FriendsImpact  specializes. Tech Blog is a kind of blogging beyond doubt is the best choice to grow fast. The very fast advantage is availability of content. The basic concept of technology blogging is updating people about Tech Products.
Technology niche is one of my favorite niches where it is easy to drive lot of traffic and earn money. Some people might say technology niche is no longer a good niche. It's not true. This niche market still has lot of potential.
As we all know, it is a time when every other day tech companies are launching new technologies and gadgets. So there are countless topics you can write on.
Beside this availability, another advantage is tech products has a huge sales rate. So when it comes to making money by blogging, affiliate marketing with your blog, you can earn a hefty amount of money. Audience is really huge in this type of content so the speed of growing will be fast too.
But before you jump to the conclusion of starting a tech blog, I would like inform you that the competition is really huge as there are plenty of big and small bloggers. out there.
so select a sub category and get started.
some sub niches in tech includes:
Gadgets reviews
Make money online and tips
SEO
Digital Marketing
Social Marketing
Content Creation
Affiliate Marketing
and few others
also read Pinterest keyword Research Hacks And Top 10 SEO tips for Pinterest
10. Fashion & Beauty
After Heath and Fitness, the obvious niche idea should be Fashion and Beauty. In the current world, more or less, everyone has some short of consciousness on Fashion and Beauty.
The industry is also evolving so there are plenty of things to write about and the number of readers is obviously huge. Earning money is easy with such blogs once you build a solid reader base.
There are thousands kind of product you can affiliate with. You will also get sponsor and there are some other ways to make extra money.
So, if you have some short of expertise in Fashion and Beauty related area then you should go for a Fashion and Beauty Blog.
also read How do bloggers get paid? – 5 ways to make money as a blogger
CONCLUSION
If you are planning of starting a blog in 2023 and you are not blogging about any of the niches listed here, then you'll need to restrategize your blogging carrer.
the niches mentioned in this post are the Best Blogging Niches to Make Money and there are variety of niches out there for fun: like the entertainment niches, memes etc. so it's left for you to select the niche that suits you.