To Make Money Online in Nigeria is one way to earn a Passive Income, while the world in general changes Online or Internet Business is becoming more important.
Well What does it really mean to Make Money Online in Nigeria through Online Business?
to make money online in Nigeria you need an Online Business Meanwhile an Online Business or e-business is any kind of business or commercial transaction that includes sharing information across the internet. Commerce constitutes the exchange of products and services between businesses, groups and individuals and can be seen as one of the essential activities of any business.
Requirements Needed to Make Money Online in Nigeria
Let's start with the basic requirements needed to start a profitable online business and make money online in Nigeria.
Below are the items Needed to make money online in Nigeria
A laptop or a smartphone.
Internet access.
Niche
A skill in whatever Niche you choose
Some capital (nothing scary).
And your consistency.
Advantages of Making Money Online In Nigeria(Online Business)
Assuming you are looking for a shop to to rent anywhere in Nigeria. I am sure that you will be looking for shop in a busy area. Either close to the road, bus stop or any place where a lot of people pass each day. Why? Because you want to expose your business to a lot of customers. The more people that see your business, the better.
For this same reason online business is very important. The internet is currently the busiest place in the world. More busy than any market in the world. Billions of people around the world use the internet everyday.  Starting online business gives you access to so many customers than a business in the real world.
Another reason you should start online business in Nigeria is that it opens up big possibilities and gives you a bigger reach than regular business a hedge to make money online in Nigeria. You can be in Nigeria do business with people in the United States, Canada, Australia and anywhere around the world. That means bigger market and bigger potentials.
Online business  is also cheaper to maintain. You can be in your bedroom and run your online business. All you need is a computer and connection to the internet. The startup cost is cheaper than regular business.
The internet gives you a level playing field. No one on the internet really care who you are, how connected you are, who your father is, how rich you are or where you come from. It is about what you have to offer. A lot of you reading this don't even know me or my status but you find what I write useful, that is why you are here.
There are many more reasons, to make money online in Nigeria is just the best way of earning a passive income.
Disadvantages Making Money Online In Nigeria(Online Business)
Security and fraud
The rise in cybercrime is one of the biggest disadvantages online retailers have to deal with. Security concerns are still keeping many people from shopping online, so you may have to work harder to build trust with your customers. Nigeria's leading eCommerce payment gateway enables online retailers to integrate the latest security systems for secure online transactions.
you might need to spend money to make money online in Nigeria so as to get a high security for your online business.
More competition
to make money online in Nigeria especially as a newbie or fresh starter you need to spend more to get to the top because of competition.
The internet retail industry is expanding at a considerable rate, which means you can expect to have more competitors, and many shoppers search by product and don't really consider the retailer, especially if they come across a bargain. This means you have to maintain an edge over your competitors to keep consumers coming to your site.
Website costs and technical issues
While you don't need to spend a lot of money to build an eCommerce site that functions effectively something may, seemingly, randomly go wrong with your site that may impact the sales while your site is down, until technical issues are fixed. Securing your site and hosting costs may also require you to spend more, especially if you want to upgrade your site.
The bottom line is that starting an online business is a great option for a startup with a small budget for capital and can open several new opportunities, but it's important to have a business plan with strategies detailing how you plan to handle the disadvantages.
also read How to Make Money on Peer to Peer Lending Business in 2023
Top 23 Online Business Ideas To Make Money Online In Nigeria
Here is a list of online businesses in Nigeria that you can start today and make money. These online business ideas are the best out there.
also read Best Blogging Niches to Make Money in 2023
1. Blogging
Bblogging is top of the best online businesses to start and to make money online in Nigeria. This online business is something any newbie can start and make money.  Gradually, regular newspaper and magazines are fading out, they are being replaced by blogs. And on the internet everyone has the ability to start up a blog, unlike starting up a regular newspaper or magazine that will involve lots of politics and expenses.
I cannot remember the last time I bought a newspaper or magazine. Whenever, I need information, I get online, visit some blogs and get all I need! Easier and more convenient.
If you are well informed about a particular topic and you have interest in it, you can start a blog and make money. Blogging is all about information sharing. It could be politics, entertainment, news, gossip, business, sport, technology, reviews, food, health, insurance. Anything at all! Just share information that people are looking for.
alot of bloggers make money online in nigeria through blogging and cash out six figures monthly.
Once you start having visitors on your blog, you can start making money with it from Google Adsense, Affiliate marketing, Product sales and more.
at the starting of your blogging career you might have some difficulties because you are still fresh, as long as you know what you are doing and keep growing your audience, you will be making a lot of money in a year or less. just be consistent.
Creating a blog is easy and it should not take you more than 20 minutes to create one. We advice you to create a self hosted blog, that way you can customize it and be fully in control. It is very difficult to make big money from a free blog.
Domain name should cost you N4000 or below. Hosting your blog should cost you about N3000 or less a month. But is is always advisable to pay for a year upfront, that way it will be far cheaper than paying monthly. A year will cost about N27k.
2. Affiliate marketing
You can Make Money Onine in Nigeria with Affiliate Marketing, This is a very lucrative online business that people often overlook. Affiliate marketing is all about referring people to buy a product or services for a commission just like Reffering a Product another great ways of making Money Online in Nigeria.
The good thing about affiliate marketing is that you do not need to have any product. Just recommend products of other people and get paid for your effort. You are given a link and you share that link to your audience.
I know it sound so easy and less lucrative but let's break it down. Let's assume you recommend a product like a phone worth N80k. And your commission is 20% which is N16k. You share your links through your channels and at the end of a month, 1000 people purchase through your recommendation. That will be 80, 000 x 1000 = N80 million. Your commission will be 20% of N80 million which is N16 million! So in a month you have made N16 million. If the commission was 10% you made N8, million. If it was 5% you made 4 million!
The Affiliate marketing market is worth billions of dollars but in Nigeria and Africa, it is not well explored young Entreprenuers are already using this means to make money online in nigeria with affiliating tips.
To become a successful affiliate marketer, you will need to target a particular product or industry. Then create a niche blog about that product or industry and recommend their products. You can also create a niche social media pages and push your affiliate marketing there.
There are many affiliate marketing networks that you can join and get products or services to promote. Some of them are Amazon Affiliate, Jumia Affiliate, Konga Affiliate, Commission Junction and more.
check out our review on 10 Legit Ways to Make Money on Amazon
3. Freelancing
This is a very profitable online business to make Money Online in Nigeria but it is not well keyed into in Nigeria. In the United States, Freelancers makes up 35% of its workforce and contribute over $1 trillion to the economy.
Freelancing is all about working from home. If you have any skills that is in demand, you can become a freelancer and make good money.
It is a very lucrative online business. On Ppwork alone, which is just one platform, Freelancers make over $1 billion every year! And you can be among!
This online business is very good for students and those who need part time business. You focus on it when you are free and make money on the side with your skill and make money online in Nigeria
There are many skills that you can put out there as a freelancer. It could be writing, graphic design, typing, translation, desktop publishing, programming, video editing, social media skills and many more. People are looking for people like you to collaborate on projects.
You can find freelancing jobs on Upwork, Freelancer, Guru, Toptal, PeoplePerHour, 99 designs and many more.
4. Online bank sales agency
You can start an online bank sales agency and and set yourself up to make money online in Nigeria. An online bank sales agency help banks recruit customers using the internet. Banks need new customers, if you can help them recruit new customers, they will pay you for it. Big names in Nigeria like Don Jazzy is doing this.
also read How to build a Responsive E-Banking Website in 2023
The leading platform to set up your agency is V. V is banking app that is owned by VFD Microfinance Bank. VFD Microfinance Bank is one of the biggest Microfinance banks in Nigeria. They are regulated by the Central Bank of Nigeria.
With V, you do not need any documents or paperwork to set up your online sales agency. It is very easy with few clicks.
First step is to download the app. You can click here to download for android phones or click here to download for iPhones. Once you download, install. Remember to use 4PEYE as your referral code. Follow the on screen instruction to fill out the form. Once you are done. Open the app, click on more then click on start your bank.
The next page will open in a browser. Follow the screen instruction to fill out the form and submit. Note that it may take up to 1 day to be approved. Once approved, login to your agency account. Copy the referral code, use it to recruit new customers. The more customers you recruit, the more money you make. It is advisable to add money to your account even as little as N2000. N2000 makes your account an active account. You can use the app to pay bills or use it as a bank!
Here is how much you can make:
5 people referred with a combined balance of ₦500, 000, will make you ₦30,000 a month
75 people referred with a combined balance of ₦2 million, will make you ₦50, 000 a month
100 people referred with a combined balance of ₦5 million, will make you ₦100, 000 a month
250 people referred with a combined balance of ₦7.5 million, will make you ₦150, 000 a month
1000 people referred with a combined balance of ₦25 million, will make you ₦500, 000 a month
2000 people referred with a combined balance of ₦100 million, will make you  ₦1 million a month
Download the app to begin and remember to use 4PEYE as your referral code.
5. Mini Importation
The internet has redefined trade and commerce. Many people have struck gold by importing items online through eCommerce sites like Alibaba, Aliexpress DHgate, global sources, etc. With about N100,000 or even less, you're open for business you'd make money online in Nigeria with this fast growing online business.
You have to identify people's demands. Search all the eCommerce websites, get a procurement agent to purchase these items. The agent will then send them to you to sell and make your cash. Even with the falling value of the Naira, people who are engaged in this business still smile to the bank. Items you can import and many varied and may include: mobile phone accessories, cosmetics, fashion items, etc.
One of the Most popular means of Making Money Online in Nigeria is through Mini Importation.
6. Online Videos
Online Video business also known as Vblogging is a very lucrative online business that anyone can venture into and make money online in Nigeria. Have you been on YouTube recently? Am sure that you have. Either to watch the latest music video, some comedy skits, football highlight or something interesting. That is what Vblogging is all about.
You can make videos on Facebook, Instagram, Twitter and other places but YouTube is the biggest market for online video business.  YouTube is the second most used website on the internet after Google! Yes, YouTube is used by people worldwide more than Facebook, more than Instagram, more than Twitter. YouTube is all about video sharing. Only videos.
If you have passions for videos and you are ready to make money online in Nigeria, then you can start creating them and uploading on YouTube. You can do a comedy skit, short movies, you can do talk shows, you can do football reviews/previews. There are so many things you can make videos about. DIY, life hacks, games, music,  entertainment, news, politics, tutorial, fashion. Very many.
Build your audience and you can start making money from it with Google AdSense, Affiliate marketing, sponsorship and much more.
also read How to make money online in Nigeria on YouTube
If you are looking for online businesses in Nigeria that you can start with no money, then this is it! All you need is your phone to start making videos
7. Paid Survey sites
do you know you can Make Money Online In Nigeria with A paid survey ? Paid survey is one of the most talked-about ways of making money online in nigeria and even in the world at large and it's one of our recommended income sources if you are looking to earn by the side in Nigeria.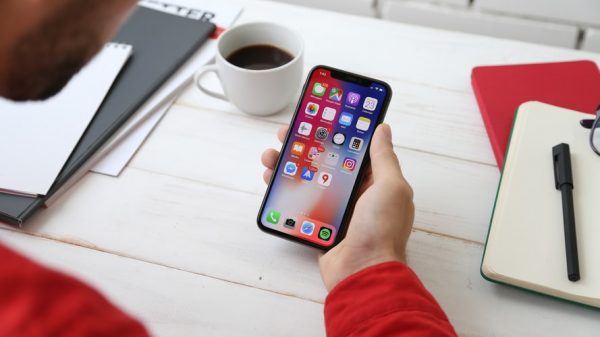 Through this site, you can earn daily in Nigeria.
also read TOP 10 TRUSTED AND RELIABLE ONLINE PLATFORMS TO SAVE AND INVEST MONEY IN NIGERIA
As the name implies, paid survey sites are online platforms where surveys and researches are carried out for on behalf of different companies using internet users like you and me.
So, basically, this is how it works. You sing up to any of the paid websites, put in your different details (so they know the kind of surveys you can answer) and then proceed to answer those surveys based on your background and other factors.
On your successful completion of surveys, you then get paid. So, voila! This is basically how it works.
But here is where the work is. It takes patience and a high degree of self-discipline to be able to complete those surveys on the platform it's one great way to make money online in Nigeria
Another place where to make money online in Nigeria  can also be from Etsy.
Etsy is an online market place where people sell and buy handmade art and crafts and vintage items.
You know how some cultures of the world fall head over heel for handmade things right? Now, match that with our expertise when it comes to arts and craft here in Nigeria.
If you love art and crafts or like to make handmade products like Ankara shoes and bags, beads, fashion items, etc, Etsy is the place to make money.
How it works it this, Etsy will pay you once buyers buy the items that you list on their platform. They will only take 5 % for themselves.
The rest of the money is yours, now, how cool can that?
Opera News Hub is another cool way to make money online in Nigeria if writing is what you love to do, you can avail yourself the opportunity of getting paid online with the Opere News Hub platform.
Have you heard about Opera news? Ok, so Opera News is the news website segment of Opay and Oride.
You know those guys can be bullish right? Lol.
Opera News is currently listing writers on their platform who can write and contribute to their array of high-ranking contents online.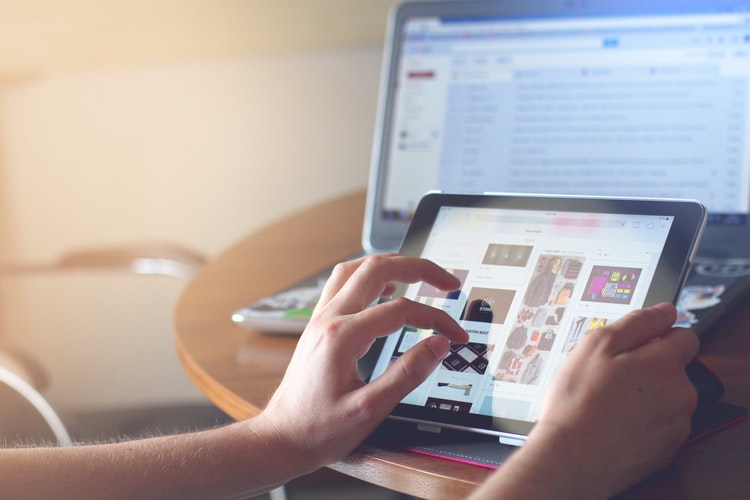 Yes, you can get paid when you sign up on their platform as one of their Opera News Creator.
The platform launched this not too long ago so this is the right time to get in and make some money before Nigerians abuse it. Lol.
The way the Opera News Creator platform works are simple and clear. Once you register, you can begin publishing A.S.A.P. Your revenue is based on the number of views you are able to garner for your published posts.
You can make money daily and earn as much as over N100,000 monthly from this platform.
So, if you are wondering how exactly do you make money through Opera News Hub Creator?
10. Information Marketing
This is another internet-based business to Make Money Online In Nigeria and it has brought financial freedom. Do you know anything that people don't know, or know something that other people know but can present it differently or know someone who knows something that others may not know?
You may be on your way to make money online in Nigeria by packaging the information in the form of a report, an ebook, video, or audio and sell online. Take note, you do not have to write it as there are many resources online to help you. You can outsource the writing on fiverr.com, buy master resell rights or private label rights books, rewrite and rebrand to your choice and sell.
checkout How to start information marketing business
11. Affiliate Marketing
This lucrative online money making opportunity anyone can start with little or no investment and Make Money Online In Nigeria. An affiliate marketer is one who helps companies or individuals sell their products and earn a commission.
Products you can sell online here can be digital products or physical products. You can sign on with as many affiliate programs as you can handle and use your affiliate links to promote the products through social media or by creating dedicated websites. Many people in Nigeria have become millionaires through affiliate programs.
12. Website Design and Maintenance
Lots of businesses now have an online presence. Many high net worth individuals like politicians, chieftains of corporate organizations and successful business people are now using online tools such as websites to promote their brands and personality.
This trend has increased the demand for website designers. If you learn how to use common design tools and build good websites, then you can Make Money Online In Nigeria
To be successful you need to know how to design professional websites, create web graphics, build web pages, and upload web pages to the server. Other skills you will need include domain name registration and how hosting services work. As you gain capacity, you may add domain name registration and host to your service bouquet
13. Sell website on Fippa
Selling Websites on Fippa is a great means to Make Money Online In Nigeria, This one is particularly a good one for programmers and those who can design websites. Now, how does it work?
You design a start-up or business website, build it to the point that it is looking good and ready to use by buyers. Then sell it out to people whose businesses or start-ups need those websites.
You can sell your website for as much as $1,000 or more and that rate repeats the process. See this is a good example of how ­$1,000 was made Monthly Selling Startup Websites on Flippa.
14. Sell services of Fiverr
Another way to make money online in Nigeria without much stress is through Fiverr. Fiverr is one of the largest online platforms where people sell and buy services (mainly online services) such as graphic design, content writing, etc.
This post on making money online in Nigeria on Fiverr is a great place to start if you are ready to start making money online this 2023.
This is one of the new  business ideas to  Make Money Online in Nigeria. It is a form of business that you can start with very low capital. What you need is your laptop or smartphone, internet data, and your social media platforms e.g. Facebook, Twitter, Snapchat, etc. ( which could serve as your online shop)
check out Best ways to start a dropshipping business in 2023
This is a lucrative business idea that has made millions of naira. The secret of the business is identifying and knowing what the people need at the particular moment and knowing where and how to source for those items start using dropshipping to make money online in Nigeria as the competition is that high.(AliExpress is a good place to start a dropshipping business in Nigeria).
16. Email Marketing Business
Over the next few years, the acceptance of e-mail marketing as a means of advertising is expected to grow and you can place your own company to take a substantial share of the market by starting your own e-mail marketing business now and offering your clients first-class services with proven results that would keep them coming back and referring others one of the best ways to market more of your products, contents, ideas, skills and make money online in Nigeria with it.
Email marketing companies help small, medium and larger businesses connect online with existing customers to promote the sale of goods and services.
alot of people are already using email marketing to Make Money Online In Nigeria
also read The Importance of Email Marketing in Businesses and Top 10 Email Marketing Service Provider
Outsourcing email marketing services allow businesses to focus on other areas of business development.
The Social media space has grown to be an important tool that can drive not only the visibility of businesses but also their profitability you can actually make money online in nigeria with social media marketing.
Indeed, some forward-looking companies now have social media strategy as a full-service function within their organization while some others outsource this service. This is why there is a growing need for people with social media marketing strategy and development skills. Take advantage of this development to learn the tricks of using Facebook, Twitter, LinkedIn, Online Forums, Blogs to sell goods and services and offer this to the many individuals and corporate organizations, including SMEs yearning to launch into the digital marketing space and make money online in nigeria.
19. Start Podcasting
Everyone who has one skill or the other that they can teach others should start a podcast. Podcasting is the new gold mine! Already Podcasters in other climes are making hundreds of dollars and becoming millionaires, courtesy, podcasting.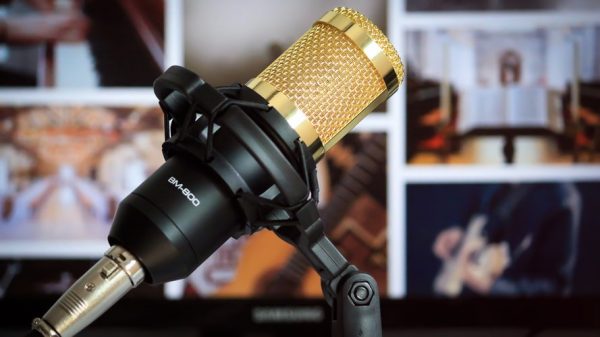 Blogging, Podcasting and YouTubing go-hand-in-hand. They are all actually different mediums of passing one thing – information a great means to Make Money Online In Nigeria.
So if for example you have a blog where you teach or educate your readers on some subjects, you could easily convert your information into an audio format and start podcasting.
If you can combine, quality content, consistency and promotion, YouTube channel is in line to eventually pick up and end up making lots of money for days and then you could start earning money, Podcasting is one of the best way to make money online in Nigeria.
If you have been having your eye on podcasting, it is time for you to kick start it once and for all; you can't afford to wait any longer.
also read How to Create Online Courses And Best 19 Platforms to Sell Your Online Courses
Instead of reading countless or articles on starting a blog or listening to episodes after episodes of on starting a blog before you are able to launch a blog, wouldn't you rather listen to an online course that lasts for only a few hours? You can Make Money Online In Nigeria with Online Courses.
people looking for information from the online would rather do online courses where they will pay once and for all and have access to an array of information packaged in an online course.
This is not the same as a university degree offered online. Online courses in this context refer to a series of short videos where people teach one skill or the other or share information to those who need the information.
Online courses are getting popular in Nigeria from day to day and are going to grow even bigger in 2023 and the decade.
So, if you are looking for how to make money online in Nigeria this 2023 and beyond, you better look for how to put your courses together in an online course.
 21. Internet Radio Business
If you are interested in going into the internet radio business, then you should be conversant with the fact that it is different from traditional radio setups – especially as the source for your internet radio business is a computer, this is another incredible way to Make Money Online In Nigeria. but Before starting this business, you should know what topics you would need to discuss to appeal to your target market, and what kinds of business you would be concentrating on.
Instagram is a cool and awesome way to Make Money Online In Nigeria and If you consistently give some kind of value to your followers on Instagram – whatever it is, you could grow your account beyond those of your peers and gradually build your way into becoming an influencer using the IG platform.
If you frequent IG, you'll have noticed how influencers of different sizes and shapes are making cool money from the number of followers they have on Instagram. Sometimes, don't you think, 'how I wish this were me'? And yes, it could be you!
Brands from small, medium and big are looking everywhere for influencers who have relatively large followers on Instagram to pay them some good money so they can talk about their brands.
Blogging can be a fulfilling hobby – a great way to express your passion for a particular subject. But make no mistake: it can also be a great way to make money, either as a side hustle or as a full-time career.
So this is how it works. Someone can come across your blog while searching for something else through your SEO. but you ask them to sign in to get freebies like free eBooks, a webinar, a download or anything that could be free that they would want – who doesn't love freebies? Lol.
Then you send them through emails or through a landing page on your blog. (They must have submitted their email address or other info through your blog).
They will get notification when you publish a new post, this is known as email marketing.
CONCLUSION
To Make Money Online in Nigeria you need to select the online business that suits your passion because an Online Business Provides limitless freedom. Many entrepreneurs are drawn to online businesses because of the freedom they offer. Modern technology, laptops, tablets, business apps and VOIP communication systems are just some of the tools that allow businesses to be operated from any location.
Learn How to make money online in Nigeria with these 23 online business ideas which we have discussed in this thread, you can make six figures monthly, all you have to do is choose the right niche, strategize and be consistent then you will make money online in Nigeria.