Web Development in Nigeria
Web Development refers to the work involved in developing a website for the Internet (World Wide Web) or an intranet (a private network).
web development process includes web design, web content development, client-side/server-side scripting and network security configuration, among other tasks.
While A web developer is someone who takes a web design – which has been created by either a client or a design team, web developers do this by writing lines and lines of complicated code, using a variety of oriented languages.
check out our article on How to build a Responsive E-Banking Website in 2023
Difference Between Web Developer And Web Designer
A lot of people think web developers are the same as web designers, Well in as much as they both work to build a website, there are slight differences and similaries between the two proffession.
A web designer is a graphic artist who develops and styles objects for the Internet. Website designers are able to tap into their creative energy and design the overall layout and look for websites. A web developer is one that develops applications and functionality for the Internet, A web developer is responsible for the complicating codes written to beautify and to function a website.
Can you be both a web designer and developer?
The short answer is YES! You can be a web designer and web developer at the same time, although you should be perfect at one but atleast having the knowledge of both is better.
Who gets paid more Web designer or developer?
Well, the truth is Web developers tend to earn more, they are the ones doing the big work, it's just like an architect and the builders. According to PayScale, the median web developer salary in the US is $58,262 (as of late 2018) While the median web designer salary in the US is $40,001 (as at late 2018)
also read How to start an Ecommerce website in 2023
List of Top Web Development Companies In Nigeria
Here are some of the top Web Development Companies in Nigeria.
These are the best companies and service offering include Internet marketing, website development, Search engine optimization, Social media Optimization, Google Adwords, Mobile App Development, Adsense, webmasters etc in Nigeria
 CKDigital
Corporate Office – Lagos, Nigeria
Business – Web Design & Development | Website – https://www.ckdigital.net/ |
CKDigital is a world-class and Lagos-based digital agency, offering web design, digital marketing and branding services. After 7 years and over 400 projects, we are proud of our reputation for excellence, client service and success.
 Greenmouse Technologies
Corporate Office – Lagos, Nigeria
Business – Web & App Development | Website – https://www.greenmousetech.com/ |
Green Mouse Technologies is Nigeria's foremost creative web design company based in Lagos Nigeria, focused on delivering quality web development that is result oriented and customer satisfaction guaranteed.
 HYFIG
Corporate Office – Lagos, Nigeria
Business – Web Designing, Internet Marketing | Website – https://hyfig.com/ |
HYFIG is Nigeria's leading web design and digital marketing agency proffering world class responsive website design, web development, ecommerce solutions, social media, branding and digital marketing services for any business – anywhere in Nigeria.
Web development in Nigeria- Paramount Web
Corporate Office – Lagos
Business – Web Design, SEO | Website – https://paramountweb.com/ |
Web designers in Nigeria – Regardless of your location – Lagos, Abuja, Port Harcourt, Kaduna, Owerri, etc We can help you grow your business online.
Web development in Nigeria-  Bestsoft Nigeria
Corporate Office – Lagos, Nigeria
Business – Website Design & Development Services | Website – https://www.bestsoftnigeria.biz/ |
Web Design Nigeria – Nigeria's best web design company with 3000+ clients worldwide. We offer website design, SEO, e-commerce & digital marketing
Web development in Nigeria- Web Thinkers
Corporate Office – Lagos, Nigeria
Business – eCommerce Web & Development Services | Website –http://www.webthinkers.net/|
Professional website design company in Nigeria. Corporate website, E-commerce, Portal, SEO, Online Advertising and Web Hosting.
Web development in Nigeria-  Level Seven Ltd
Corporate Office – Chennai
Business – Web & Mobile App Development | Website – https://levelsevenltd.com/ |
Nigeria's leading professional website design company in Lagos. Website Design Lagos | Web Designers in Nigeria | eCommerce Web Portal Development.
 Naira Webs
Corporate Office – Lagos, Nigeria
Business – Web Design & Online Marketing | Website –http://www.nairawebs.com/ |
Experienced website design firm in Nigeria poised to always deliver timely, efficient and quality website designs with visually appealing web pages at affordable
Web development in Nigeria- Aggital
Corporate Office – Gujarat
Business – Web Design & Development | Website – https://aggital.com/ |
Web Design Company Nigeria – Aggital is a professional web design company in Lagos. We also offer branding, digital marketing, graphics design & SEO
also read Esty Review: Learn How much it cost to sell on etsy and How to sell on etsy successfully
How to Become a Successful Web Developer In Nigeria
This article is intended for aspiring web developers and web developers who are struggling to break through the "barrier of mediocrity."
These 21 steps will help you succeed in web development and beyond.
1. Are You Passionate?
"Passion" is a word so commonly used that the actual meaning gets distorted. It actually means "a strong and barely controllable emotion."
Passion is not passive: it's a pursuit to act. Most people hate their 9–5 jobs, but few do jobs they love and are passionate about.
It's important to ask yourself these three questions:
Does the thought of creating websites and web apps excite me?
Would this be an exciting career for me to do?
Would becoming a web developer be in line with the lifestyle I'd like to have for myself (and my family)?
If you answered yes to the above questions, you're on the right path to becoming a web developer.
2. What's Your "Why?"
This is one of the most important questions to ask yourself. Why would you like to become a (successful) web developer in Nigeria?
To make a difference and change the lives of others?
To build projects for others?
To build your own projects?
To earn a good income?
Your 'Why' should be to empower others to make a positive difference in their lives as a whole, so that they can do the same for others.
When you're tired, distracted, upset or not motivated, your "Why" will get you to act if you really want to fulfill it.
3. Create Your Action Plan
Sit down and create your web development planning, the outline should look something like this:
Month 1: Learn HTML and CSS
Month 2: Learn Bootstrap and design fundamentals
Month 3: Create websites using HTML, CSS and Bootstrap
Month 4: Learn JavaScript
Month 5: Learn more advanced JavaScript
Month 6: Create websites using HTML, CSS and JavaScript
Month 7: Focus on creating a personal portfolio website and building a personal brand
Month 8: Reach out to businesses and organizations to create websites for them (for free to gain experience)
Month 9: Focus on improving knowledge and see what you need to work on
Month 10: Must have a minimum of five client websites on portfolio
Month 11: Learn freelancing fundamentals and business essentials
Month 12: Reach out to prospective clients, promote your work and get paid clients or apply for a job.
Note that this is just a general guideline for illustration purposes and not a definitive action plan.
also read Best Blogging Niches to Make Money in 2023
4. Social Media
Web development in Nigeria without social presence won't make you successful, It's imperative to build your online presence, and social media is one avenue to grow it.
Make sure you have a profile on LinkedIn, Twitter, Instagram and Facebook.
5. Create a Portfolio Site
As a Web developer in Nigeria should also have a portfolio in your online resume.
I always say that it's more important to show what you've done than tell people what you can do.
Three excellent portfolio examples are: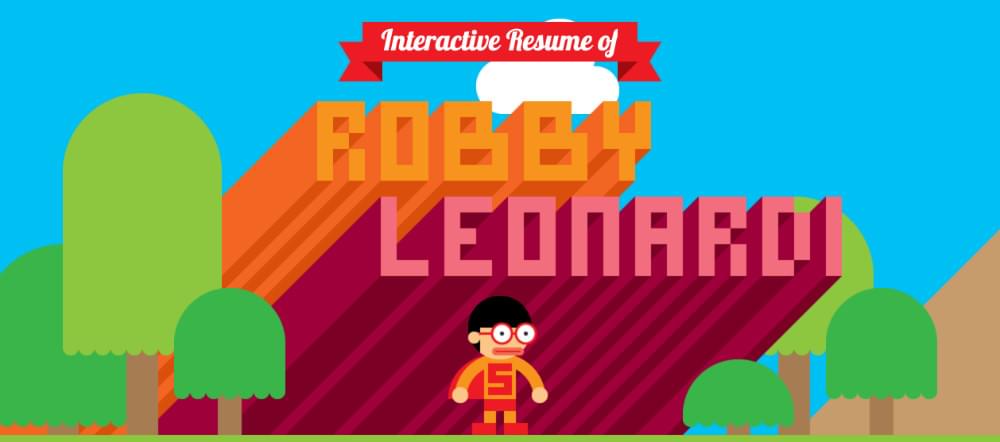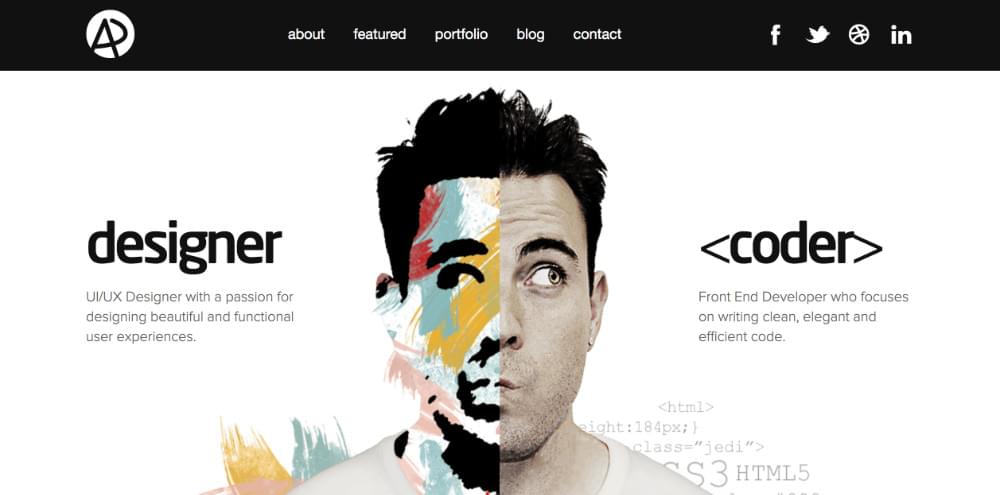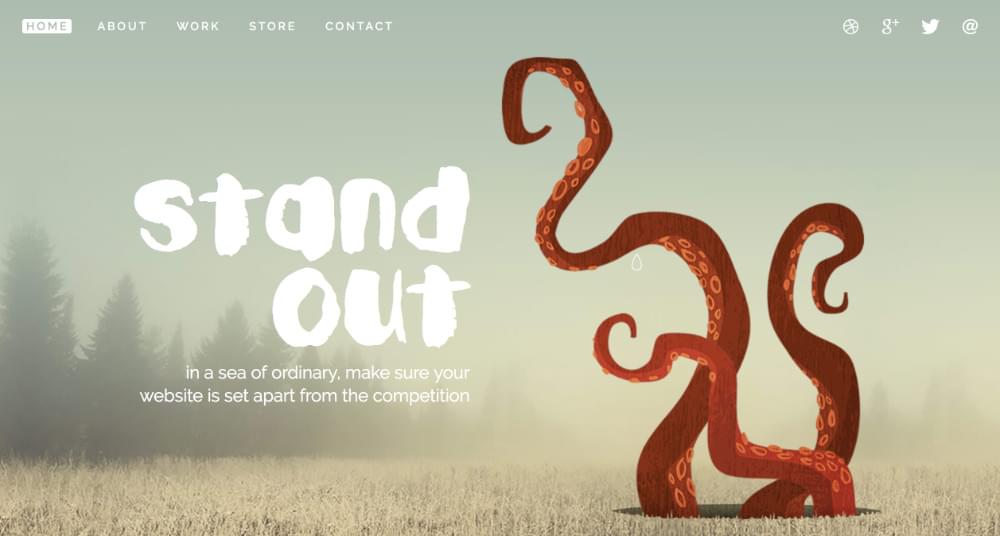 Look at these three websites above. They were beginners at some stage, but look how they showcase their work and expertise among the top web developers in Nigeria today.
If your portfolio is good enough, clients and/or potential employers will come to you. Build up a good list of projects/websites — even if you have to work for free for a period of time.
6. Contribute to Open-source Projects
Contributing to open-source projects shows a number of things like:
passion for what you're doing
team-building skills
your skill set.
The best part about it is if you really do it well, you can become recognized within the community — and that boosts your overall credibility as well.
John Resig, the founder of jQuery, said something interesting:
When it comes to hiring, I'll take a GitHub commit log over a resume any day.
Here are five places to contribute to open-source projects:
7. Work Smart
Web development in Nigeria is not all about hardwork, Give yourself six hours to chop down a tree and spend the first four hours sharpening the axe.
It's so easy to just focus on doing the technical side of coding or running a freelance business that one often neglects better and faster ways of doing things.
Successful developers work smart and achieve better results.
also read How do bloggers get paid? – 5 ways to make money as a blogger
8. Experience
Who would you rather hire?
a 35-year-old business coach who has just finished his/her MBA with distinction, or
a 30-year-old business coach who dropped out of high school with no certifications but has experience in running three multi-million-dollar businesses and has sold two of them for a profit?
Experience trumps Theory. Don't just say "I can build [insert thing here]": that's what every average web developer does. Show what you've done and that is what would make you establish a successful Web development in Nigeria.
9. Pricing
to be a successful web developer in Nigeria, you need to consider your pricing, Once you start becoming more confident and you build up more experience, you need to price your services better.
This can make or break you. Would you prefer a salary of $50K per year or $90K per year? How about creating websites for $500 or $5000?
If I were selling you a bottle of wine and I told you that I have two bottles, one priced at $5 and the other at $55, you would probably think something is wrong with the $5 bottle, wouldn't you?
The same pricing principle applies for your services.
Although this mainly applies to freelancing, the principle applies with negotiating your salary as well.
10. Productivity
Being highly focused for 1.5 hours with no distractions is far better than 4 hours of being distracted by messages or YouTube or funny GIFs with some work in between.
Eliminate all distractions as much as possible and be productive for a highly focused time frame.
Check out the Pomodoro Technique for this.
11. Skills
Limiting yourself to just learning "X" programming language is not the right way to go.
To improve your chance of being successful, it's important to learn other skills like basic marketing, negotiation, communication and social skills as well.
Look at the most successful developers out there: they're well rounded, talented individuals who have not just focused on coding.
12. Interact with Others Online
Join coding communities, Facebook groups, Twitter chats and other platforms and don't be afraid to ask ("stupid") questions.
Ask and answer questions on places like Stack Overflow, Reddit, Quora and blogs as well.
13. Go For Meetups and Socialize
This is where it comes to getting out there and connecting with others.
If you're an introvert, you need to realize that, at some point, you need to get out of your comfort zone and engage with others.
View meetups near you, using services like Meetup.
PS. don't just go to meetups and events for developers. If you're a freelancer, go to business events as well. After all, how often do developers hire other developers?
Final Word
Becoming  a Successful Web Developer in Nigeria isn't easy, first you need to understand the power of connection in a Country like this, that is why i added the social media line and line 12 and 13 which were all focusing on socialism, meeting new people, this can help you get in touch with that one client that can change your life for good. Also understand that Successful people fail often, but what makes them successful? it's when they never give up, instead find out why your first attempt didn't work and find new and better ways of doing things, Remember that Web development in Nigeria isn't an easy one, there are lots of web developers out there having so many challenges but tackling it on time would go a long way.
I hope a dev has learnt something new, feel free to drop your experience as a web dev..thanks for reading.
Cheers.